Hello Darlings!
Winter here in Colorado can be treacherous. With huge temperature shifts from the 20s to 60s and back again, you don't just have to be aware of blizzards with whiteout conditions, but also sneaky black ice from snow melt that wants to freeze all over again. With crazy travel conditions comes the possibility of a stranding, both in the backwoods and the highways so make sure you're prepared!
With family and friends all throughout the mountains and the Front Range, my pups and I travel in the snow quite often, especially throughout the holidays, and I like to be prepared for everything! I've drawn up a list to stock your Winter Travel Safety Kit, making sure that you've got everything you need for both the humans and the fluffs in your car!
The (Human) Essentials:
Pet Essentials:
Extra Pet Food. If you've been reading for a while, you know that my girls love ' I and love and you' pet food. And with all the sizes and different packing options they offer, the brand makes it super convenient to keep an extra supply in your car. This bag is the 5 pound bag of the Red Meat Medley, but there are also cans available!
Musher's Secret. This is a winter savior for your pups' feet. If they need to go out in the snow or be protected from harmful chemicals in salt, rub a bit of this on and snowballs in their pads are a thing of the past.
Travel Pet Bowls. I love this set of travel pet bowls that you can get from the BarkShop (make sure to use code TINKANDMEEK to get 10% off your purchase!) The bowls zip together into a small disk- perfect for travel.
Light Up Pet Collar. When it comes to pets outside in the dark (especially if you're near a roadway) and easy way to see them is a necessity. These light up collars are a perfect fix for dark, dreary days!
These are some of the things that I believe to be necessary for winter travel- do you have any recommendations? Let me know in the comments below!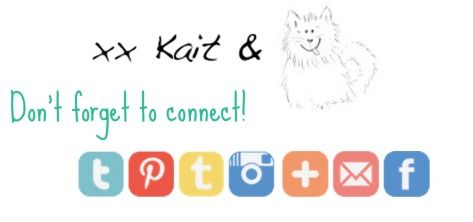 I have been compensated with product and payment to facilitate this post. All opinions are my own.