Hello Darlings!
So it has been what feels like forever since I've posted last! My life has been quite crazy partly do to the fact that I'm moving apartments! If anyone ever tells you that moving on your own (and without boxes) is a good idea- they are sorely mistaken. It is AWFUL- capital letters completely necessary. So, of course in true moving fashion my eating schedule and menu has been completely strange. Chinese takeout at 9pm because you can't find any cooking utensils? Check. Strange picture quality because you have no idea where you put your DSLR? Double check.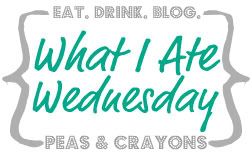 Breakfast. I have been loving chia in all its shapes and forms lately- its super energy boosting and you can make breakfast the night before, which is amazing for getting up and going and then lugging giant Ikea backs of pots and pans down the street to my new place. I somehow neglected to take a picture of the Vanilla Chia Pudding I had for breakfast so here is a picture I took for my
review
of my favorite chia cookbook!
I haven't been having lunch during the move, but rather have been grazing on whatever I happen to have on hand (which has been delicious!) So throughout the day I've been snacking on Mama Chia Chia Squeezes which I LOVE- more about those later- as a pick me up with a super fruity shot of energy. As well as Terra Vegetable Chips- the Mediterranean variety is to die for.
And to truly round out my snacking excitement, I was sent a
PopSugar Must Have NatureBox
which quite frankly is amazing. The box was full of healthy snacks- perfect for grab and go which is super helpful when driving back and forth between apartments. I don't think I can ever get enough of the Seaweed Rice Pops, the Dried Peaches (which maintain their gorgeous color- I want to chop some up and mix them in ice cream!) or the PopSugar Must Have Mix with soybeans, corn, almonds and cranberries. For a limited time, the POPSUGAR Must Have Snacks by NatureBox will be 50% off if you click
here
!
I didn't realize how hungry I was until about nine at night and I went to throw some shrimp on a pan and realized I couldn't find my knives or spatulas anywhere. So out came the trusty Chinese food menu and 30 minutes later I had one very-packed box of vegetable lo mein!
While every once and a while it is fun to break out of your habits- I can't wait for my apartment to be put together and my diet to get back on track. I have so much more energy when I am on an eating schedule! And as of now there is no internet in my apartment so hello from Starbucks!
Do you ever have 'grazing days' when the rule is "eat everything in your pantry (box)" let me know in the comments below!
POPSUGAR and NatureBox provided me with a complimentary POPSUGAR Must Have Snacks by NatureBox box. The opinions I have shared about the box are my own, and POPSUGAR and NatureBox did not tell me what to say or how to say it.