Hello Darlings!
If you've been following me on Instagram, you may have noticed that I am in Hawaii! My sister and her husband are stationed out here and just welcomed a very darling new boy, H, into their family. I couldn't wait to get my hands on the little munchkin so out I came.
With any long plane ride comes quite a bit of packing, so I thought it would be fun to chat about my six categories of must-haves during any trip.
This is an absolute must. Sitting in a cramped plane seat for hours on end is never the most relaxing activity. Pair that with clothing that has no give or doesn't fit correctly? Torture.
Enter the
Halle Pant
from prAna. The body-hugging, stretchy, water repellant pant is incredible comfortable and is incredible versatile. Stretchy enough for yoga on the go, durable enough for hiking, biking, and climbing, comfortable enough for lounging, and tailored enough for daily wear, there is nothing this pant can't do! It will save space in your luggage and help keep away those messy travel accidents. (I know I'm not the only who has spilled my airplane drink on my lap!) These pants were sent to me as part of prAna's
#7DayStretch
campaign! Make sure to check out the hashtag across social media!
This sounds like a give-in but snacks and a reusable water bottle are lifesavers! I cringe at the thought of buying $4 bottle of water I can't bring through security and nowadays there are water bottle filling stations in every airport I've been through lately! Saving money and the environment? What's not to love? As for snacks, I am one of those people who get 'hangry.' If I don't eat in a timely fashion I am not very pleasant to be around. Staving off that mean streak is easily achieved with a
Goodness Knows
bar, chock full of nuts and chocolate.
3.
A Great Pair of Headphones
Whether they are to drown out your seatmate's snoring or for listening to music and the in-flight movie comfortable headphones make travel-life easier. These Frends headphones were on my
Birthday Wish List
this year- thanks Mom!
I am a kid at heart, always have been, always will be. So when someone sends me a couple of adult coloring books I tote them everywhere! Skyhorse Publishing sent over two coloring books,
Paisleys for everyone
and
Mandalas for artists
. I am in love. I packed both books, some coloring pencils, and a sharpener and have been LOVING coloring away during the flight! (Check out this
photo
on Instagram for a closer look!)
I am, by far, the clumsiest person I know. So, it's a great thing that my company,
The Spiral Collective
, allows me to create salves that are perfect for me! One of my products, an all-natural, handmade (by me!)
All-Purpose Salve
is perfect for taking on the go. It is great for burns, scrapes, cuts, dry skin, pretty much anything that might happen on a plane. You can use it as a lovely smelling lip balm or a lotion, so it is space saving as well!
Buy it here
.
My
Fjäll Räven Medium Rucksack
comes with me EVERYWHERE. I adore it, another item on my 2015 Birthday Wishlist (thanks Dad!), I have gotten constant use out of it! It is perfect for travelling with its padded laptop slot and plenty of pockets and easy access to things you need like boarding passes and my water bottle!
Would you add anything to this list? Let me know in the comments below! I'm off to love up on my little nephew! Aloha!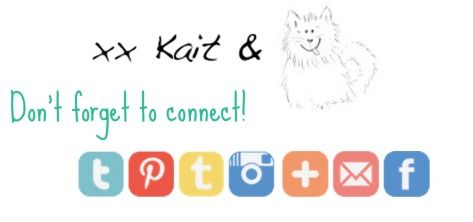 I was compensated with product, payment or both in order to facilitate this post.
Some links may be affiliate links.
All opinions are my own.