Hello Darlings!
If you you've been following my WIAWs for a while, you might have noticed that 1. I am really bad about them getting posted on Wednesdays and 2. I am pretty bad at capturing a single day's worth of food. However, I am a big fan of photographing my snacks! Which, quite frankly, are often a bit more fun anyway!
So, without further ado: Snacktime!
First up? Chocolate. Because chocolate. I posted this LOVELY not-so-little package of
Little Secrets Chocolate
on my
Instagram
. (Not following me there- whatcha waiting for?). And ever since I have been munching on the delicious Fairtrade chocolate with no artificial ingredients.
After thoroughly tasted all of the varieties they sent me, I've decided I like the Dark Chocolate Peanut Butter (because you can't go wrong with peanut butter, chocolate, and great ingredients!) and the Dark Chocolate Raspberry which tastes like a raspberry tart. Both are SO perfectly creamy, and you can feel great supporting the Boulder, Colorado based company and cacao farmers around the world!
When it comes to snacking I am ALL about the crunch. Because of that I have fallen in love with
SuperSeedz
. They are small batch, dry roasted pumpkin seeds that you will get addicted to. No joke, I finished their newest flavor, Maple Sugar & Sea Salt, in a day. It is SO great. I really haven't tasted a flavor I didn't love, but two of my other favorites are the super simple Sea Salt, and Cinnamon Sugar which I mayyyy have popped on top of ice cream!
One of my favorite snacks of all time is the amazingness we call spinach artichoke dip. However, generally speaking with the amount of mayonnaise in a bowl of the dip, it is full of saturated fats. So, I took it upon myself to
makeover the recipe
! So my healthier version, with no fatty mayo, was born! It is equally as decadent as the mayo version, but definitely treats your belly better!
I am all about sliders. There is just something so whimsical about tiny sandwiches. So I made my own tuna salad sliders on Hawaiian rolls, with
Safe Catch Tuna
, my new favorite tuna brand. Safe Catch tests every fish for mercury (no heavy metals in this body, thank you.) and the fish are free of GMOs and are either pole or line caught- no struggling in nets! I am all about humane treatment for the meat I eat, and Safe Catch makes me feel so much better about canned tuna!
What have you been munching on this week? Let me know in the comments below!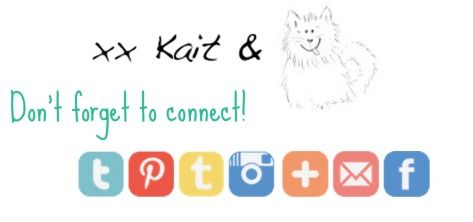 I was compensated with product, payment or both in order to facilitate this post.
Some links may be affiliate links.
All opinions are my own.