Hello Darlings!
I can't get enough of Denver. I've been here for just about two and a half years and don't think I've even scratched the surface of what this gorgeous city has to offer. However, I do already have a few favorite spots. I've teamed up with goodnessknows to pull together a list, a 'goodness guide,' to show you around town and give you a couple hints along the way!
Cherry Creek Farmer's Market
There are very few things that can get me out of bed at a decent hour on the weekends, one of them is the
Cherry Creek Farmer's Market
! Plan to get there early- it can get a bit crowded and I love having first pick of the great produce that rolls in fresh that morning. From food trucks and pastries to produce and local honey the market has it all!
Brewery Brunch
Whenever I think of my 'perfect weekend' there's always a brunch thrown in somewhere, and sometimes you have to just go a little fancy! One of my favorite 'fancier' brunch spots is in the middle of downtown on 14th and Arapahoe, The Brewery Brunch at the
Edge Restaurant
. The food is delicious, (we're talking Smoked Pulled Pork Eggs Benedict and Sticky Pecan Buns here), and they have drink options for everyone, even those friends who aren't fans of champagne for breakfast. The restaurant has paired up with Great Divide, a local brewery, to offer something a little less sweet! Helpful hint? Take an Uber! The mimosas are bottomless- you won't want to be driving anywhere after brunch!
Red Rocks
You can't come to Denver and not venture just out of the city to Red Rocks. Known for its (obviously) gorgeous red rock formations and the convert venue carved out of stone, it is a must see. Red Rocks hosts a bevy of events from early morning yoga, fitness, concerts, and movie showings- there is always something going on! But the venue isn't the only place to see in Red Rocks! Explore the miles of hiking trails with your pups, just remember to bring lots of water and a snack (
goodnessknows
bars do the trick!) because Colorado is incredibly dry and with all the rock dust you'll need it!
Platform T
Just around the corner from my apartment, this cute little looseleaf tea shop is a hidden gem. There are light snacks and a WALL of tea drawers to choose from! Pick a spot on
Platform T
's patio- it's beautiful to sit hot tea outside on a sunny autumn day.
Kindness Yoga
As a yogi I am really particular about the studios where I teach and practice.
Kindness Yoga
has won an incredible amount of awards and they deserve each and every one of them. With four beautiful studios and a first class free, it is a great way to decompress after a long week. My favorites for chilling out? Restorative or Yin yoga with April Mueller. She's a close friend and an incredible instructor!
Breweries for Dinner
I promise I'm not as big of a drinker as this list might suggest! However, I do love popping into breweries because lots of them around Denver allow furry friends, and being the crazy dog lady that I am, if I can bring my pups out I absolutely will. Two of my favorites are
Declaration Brewing
and
Denver Beer Company
. Both breweries have lots of different beers on tap, offer outdoor seating, and host food trucks so you can munch on dinner while the pups play with each other and splash around in their water bowls you can order while you order a pint!
Now,
goodnessknows
and I want to know what your favorite spots are in your hometown! Take a peep at the Rafflecopter below and enter to win a $100 prepaid gift card to spend at your local favorite!
a Rafflecopter giveaway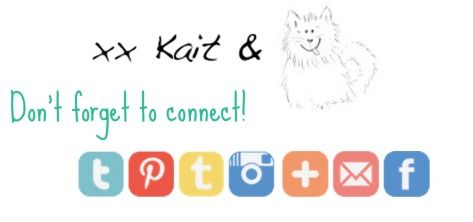 I have been compensated with product and payment to facilitate this post.