Hello Darlings!
Now, I am all about pasta. I have definitely eaten my way around Italy, devouring it in all its shapes and sizes. But I do have to say, it isn't exactly the lightest meal. So with spring having sprung, squash noodles are a great alternative to the heavy deliciousness. Topped with flavorful (and anti-oxidant rich) pesto you really can't go wrong!
One of the reasons I don't have veggie pasta as often as I could is because I am completely lazy and hate doing dishes. I LOVE my spiralizer but when you're cooking for one it's a hassle to set up, use, and then clean (oh, the cleaning).
So, when I was given the opportunity to test out the
iFit Cuisine Spiral Slicer
I was excited. The iFit spiralizer is super easy to use because it is small and handheld, great for a quick, on the go meal for one. There are two sizes of blades for creating noodles so it gives you versatility without the bulkiness. However, the noodles are as 'perfect' as a countertop spiralizer and the cone shape the device leaves a bit of the veggies as leftovers, but to me the convenience was more than worth those two minor pitfalls. The iFit Cuisine Spiral Slicer gave me delicious noodles in just minutes!
Now, recipe time!
Ingredients:
-
Squash of your choice, washed well
-
2 Cups Basil (I leave the stems on)
-
2 Cups Spinach
-
2 Cloves Garlic
-
2/3 Cup Olive Oil (Separated in thirds)
-
¼ Cup Parmesan Reggiano Cheese, Grated
-
¼ Cup Pine Nuts
-
Salt and Pepper to Taste
Instructions:
1.
Add spinach, basil, garlic, pine nuts, and 1/3-cup olive oil into a food processor. Blend well until the leaves become paste.
2.
Add cheese, salt and pepper, and the remaining oil. Blend until smooth.
3.
Using your spiralizer create squash noodles. I like to leave the skins on to keep all of the nutrients and add contrasting colors, but if you'd prefer you can remove the skin first.
4.
In a large bowl, spoon pesto over the squash noodles until desired coating. I like lots of pesto, but you can save the pesto in an airtight container to use at a later date!
5.
Mix well.
6.
Serve topped with cheese and pine nuts, enjoy!
I love the freshness of raw squash and how easy and beautiful it can be to serve if you have a spiralizer on hand! Do you have a go-to meal you make when your body needs a bit of a break from heavy foods? Let me know in the comments below!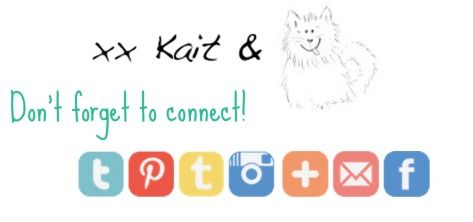 I was compensated with product, payment or both in order to facilitate this post.
Some links may be affiliate links.
All opinions are my own.