Hello Darlings!
This past holiday season I was on the See-Food diet. If I saw it, I ate it- which led to a body that didn't feel so great. I am all about the occasional splurge; I've been known to pack a beautiful salad for lunch, followed by baked chicken and veggies for dinner and then the next night house half a pizza, and for me that's okay. However after all of my holiday splurging my body felt run down and heavy. Not in the 'I gained weight' way but the 'I constantly put crap into my body and can feel it way'. So, this
WIAW
is all about getting back on track, and feeling healthy and whole in my body once again.
I do have to say, I don't regret my holiday choices in the slightest bit. I loved baking multiple dozens of cookies and sharing them with friends and family when they were still hot, straight out of the oven.
And enjoying Christmas Apple Pie.
But for me that type of eating isn't sustainable. So, I swap the apple pie for
Dutch Apple Pie Pancakes
,
Indulge in some delicious
Maple Pecans
instead of Christmas Cookies,
And enjoy cheese as part of a plate (with nuts, flatbread, smoked sea salt, apples, and pickled ginger) instead of slathering baked brie on crackers.
To really amp up the 'back on track' process I signed up for the
GoodBelly 12 Day Belly Reboot
. GoodBelly is a line of fruit juices that contain probiotics. The Non-GMO, Organic, dairy free, and vegan products are a wonderful way to repopulate the good bacteria in your gut and help to clear out that 'heavy' feeling I really dislike. Plus they are delicious.
I started to feel the benefits after the first day and felt wonderful after day 12! Plus, GoodBelly sends out a daily email to keep you motivated and informed on what is going on with your body, recipes, and tips for feeling great.
Did you over-indulge this holiday season? What do you do to get your body back on track?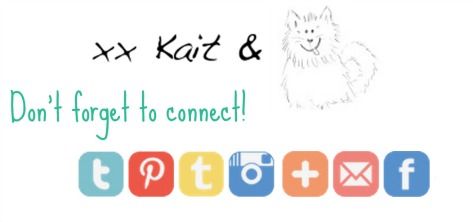 I was compensated with product, payment or both in order to facilitate this post.
Some links may be affiliate links.
All opinions are my own.