Hello Darlings!
This year is my first year in Denver that I have a DUG (Denver Urban Garden) plot with a good friend of mine I met through teaching yoga! I have missed gardening SO very much, so sticking my hands in the soil and being able to bring home fresh greenery makes me so happy! I realized this week that so much of my food was fresh or came from local businesses and it is always fun to celebrate and support your local economy!
So, from Denver to Boulder and everywhere in between, here's a taste of Colorado for
WIAW
.
I recently have become a member of the LOVE Club- the blogger division of
Love Grown Foods
based right here in Denver! If you've popped by my
Instagram
lately you'd have seen a fun shipment of some of my favorite products of theirs, especially their Power O's, a fun cereal make of Navy, Lentil, and Garbanzo beans. Here I mixed their Honey flavor and their Strawberry flavor together. Yum.
Another Colorado based company, Next Foods, created their
GoodBelly
line, chock full of probiotics. You've seen me post about them
before
, but they've come out with a probiotic supplement in capsules! I am very particular about my probiotics, making sure that they have super active and large amounts of the best kinds of probiotic strains. I take a probiotic every morning with breakfast! After taking the entirety of the 30 day box, I'm hooked. (This picture is taken from their
Amazon
listing- I took the (empty) box to photograph it and little Meeko decided it was a wonderful toy and ripped it to pieces!)
Garden fresh lunch? Yes, please. My gardening partner and I planted a huge chunk of our garden with a variety of salad greens. Lettuce, kale, spinach, all delicious and super fresh! I harvested a salad's worth and topped with strawberries and walnuts. So. Delicious.
And lettuce isn't the only thing we've been harvesting! The community herb mound has been full of a wonderful assortment of Wild Thyme, Chamomile, Mint, and Green Onions! Plenty to share and I plan on dehydrating some to use for the winter months.
And last, but very not least, dinner. I've discovered this adorable little Mexican food truck a stone's throw away from my apartment. The family that runs it is so cute, and I asked for the father's favorite. He gave me these four heaping tacos, two steak, two carnitas, topped with green chili sauce he made and fresh cilantro. I could eat these every day and die happy.
Do you have a favorite local business you support? Let me know in the comments below!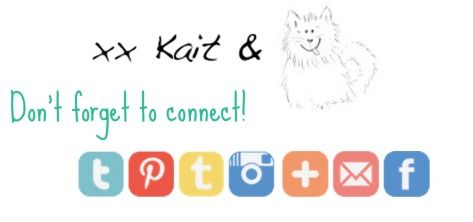 I was compensated with product, payment or both in order to facilitate this post.
Some links may be affiliate links.
All opinions are my own.